Sad Day For Indian Sports Lover
On the day of Happiness there were several sad news for the sports fan. First of all from the cricket ground where India had lost the match by an innings and 37 runs. Sachin Tendulkar and Virendra Sehwag can't even cross 10 mark. Laxman was out for a duck. Only Umesh Yadav was successful in taking 5 important wickets. Now the selectors should stop their experiments with the senior players and should now turn towards young players. Yuraj Singh, one of the good young player is suffering from tumor but it doesn't means that we forget other young players. Selectors have selected 17 members team for the upcoming Commonwealth Bank Series 2012 ODI Triangular Series.
The squad include: M.S. Dhoni (captain), Virendra Sehwag (vice-captain), Sachin Tendulkar, Gautam Gambhir, Virat Kohli, Rohit Sharma, Suresh Raina, Ravendra Jadeja, R. Ashwin, Umesh Yadav, Praveen Kumar, V. Kumar, Manoj Tiwari, Rahul Sharma, Parthiv Patel, Zaheer Khan, Irfan Pathan.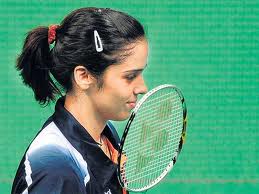 There is also a sad news for badminton lovers. Badminton fans had a shock after hearing that Saina Nehwal has lost in the Semifinals of Malaysian Open. She was beaten by  World's number 1 player Yihang Wan by 15-21, 16-21.
There was one more sad news about London Olympic 2012. Major Rajvardhan Rathore and Anjali Bhagwat were not selected for the London Olympics.