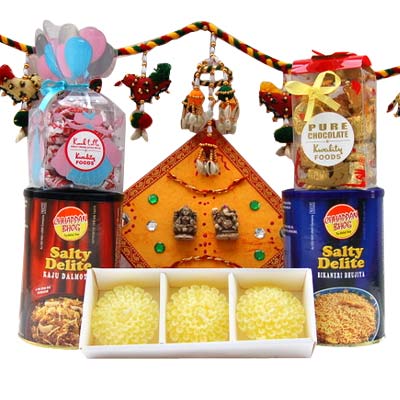 With the auspicious 'Diwali' round the corner, a hectic level of preparation is now a common spectacle everywhere. People are noticed to be engrossed in giving final touches to the PANDALS. The entire nation gives the impression of an unscathed enthusiasm to nurture their ageless bonding with this festivity of lights. DIWALI gifts form an integral part of the ethereal brilliance of the festival. These gifts serve the purpose of sharing the raptures that loom large in your heart. Love and emotion which are equally blended in shape of these gifts help in increasing the true cadence and the fervor of this propitious day.
If you wish to ponder over some bewildering range of DIWALI 2012 gifts then you can easily consider some essential options that include sweet hampers, decorative, new outfits, fashion accessories, flowers, candles as well as wall decorative. All of the aforementioned items will make for sparkling gifts this DIWALI provided you choose to match them up with the personal preferences of those whom you would like to gift them to. If you are working in the corporate sector you can make this DIWALI memorable with innovative corporate gifts flame less candles, chocolate hampers, tote bags, crustal jewelry items, glassware etc.
So choose to be wise with the gifts and enjoy the true spirit of this festivity. Make it sure that you enjoy the true spirits of the auspicious day without getting hurt and without causing any injuries to anyone. Be judicious while playing with fire works and crackers.