PM Modi to Launch Delhi Metro's Magenta Line on Christmas Eve. December 25 also happens to be the foundation day of the Delhi Metro Rail Corporation (DMRC).
The 12.64-km section, which is a part of metro's upcoming Botanical Garden-Janakpuri West (Magenta) Line, was granted safety approval by the Commissioner for Metro Rail Safety (CMRS) last month. With the opening of the section, Noida residents will save at least 45 minutes of travel time while commuting to South Delhi. The Botanical Garden has been developed as the metro's first-ever inter-change station outside the boundaries of Delhi.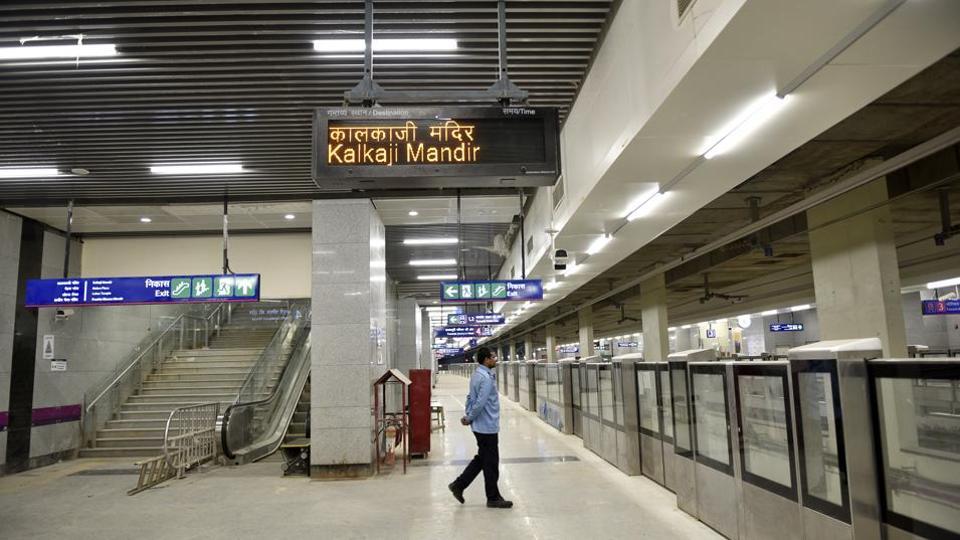 Metro's new generation trains, which can run without drivers, will run on this section where an advanced Communication Based Train Control (CBTC) signalling technology that will facilitate movement of trains with a frequency of 90 to 100 seconds will also be pressed into service. However, for an initial period of two-three years the trains will have drivers. The section has nine stations. Kalkaji Mandir is underground and the others are elevated. The section will cater to two major educational institutions — Jamia Milia Islamia and Amity University.